Varidata News Bulletin
Knowledge Base | Q&A | Latest Technology | IDC Industry News
Varidata Blog
Keep Your Dedicated Server Infrastructures Protected Against DDoS Attacks
Release Date: 2021-10-26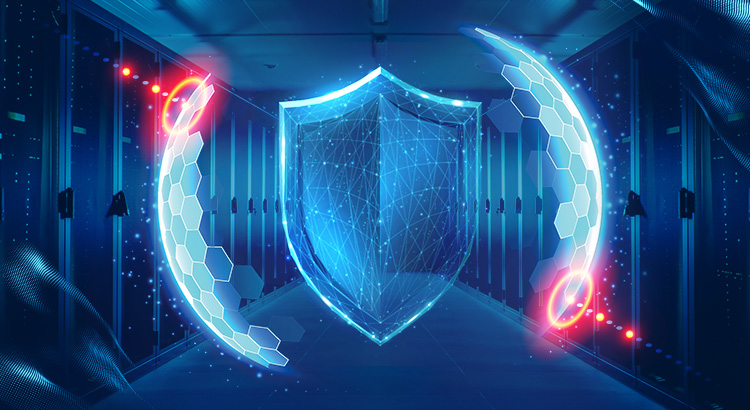 As the volume of data that exists on the Internet grows exponentially, Distributed Denial-of-Service (DDoS) attacks are becoming more prolific and more powerful. In this day and age, DDoS attacks can take on many forms. They could saturate your server's bandwidth and make it unreachable, or could even overwhelm the system resources, abiding it from responding to legitimate traffic.
Varidata's Hong Kong Anti-DDos Dedicated Server is created to detect and mitigate DDoS attacks. This service is capable to shield your website from malicious DDoS attacks which could disrupt your website and cause unnecessary financial loss. Our Anti-DDoS Dedicated Servers are most suitable for gaming and e-Commerce websites that very extremely prone to DDoS attacks. Below are the steps Varidata's Hong Kong Anti-DDoS Dedicated Server would take during DDoS attacks.
Managing a DDoS Attack
1.Traffic Analysis
We adopt real-time analysis approach to detect DDoS attack threats through Artificial Intelligence model, by detecting all types of DDoS attacks in the network and timely and quickly filtering attack traffic. The malicious traffic is mitigated by our developed scrubbing solution, which analyze the traffic that goes through the sensor ports. Mitigation is automatically triggered in case of any similar situation.
The analysis of characteristics is measured by packets per second, or in bytes over several protocols, which include:
Domain Name System (DNS)
Internet Control Message Protocol (ICMP)
IP Fragmentation, Null and Private
TCP Null, RST Flood
User Datagram Protocol (UDP)…
2.Mitigation
DDoS mitigation refers to the process of successfully protecting a targeted dedicated server or network from a DDoS attack. Our system carries out several filtering tasks which each has its own specific purpose, and will divert the traffic for analysis, allowing legitimate traffic reach the server only. And it is replicated in 12 data centers across 7 countries. The system is activated simultaneously in all of these data centers, so that all regions can combine their power and absorb the traffic.
Our Unique Selling Points

Contact us to find out more about the technology you can use to block DDoS attacks NOW!