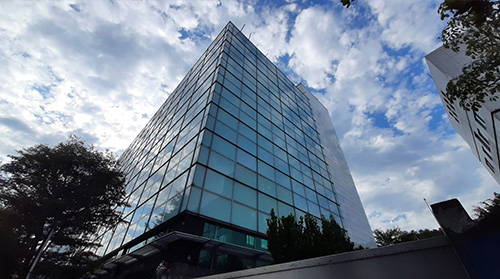 Taiwan-based Far EasTone Telecommunications (FET) is a Tier 3 data center conveniently located in the Neihu District in Taipei, Taiwan. The building boasts a fabulous location as it is close to Taipei 101, MRT Donghu Station and HSR Nankang Station. It is also only a 30-minute ride from Taipei Songshan Airport. In addition to connecting the HKIX, JPIX and Equinix IX (PAIX) Internet Exchange Operators, FET also has extensive connections with FLAG and TWGATE submarine cable resources.
Introduction of the Taiwan FET Data Center
The FET Data Center is a tier 3 data center accredited with ISO 27001, ISO 27017, ISO 27018 and CSA STAR certifications. It has also received the prestigious ISO 20000 certification, given the Center global recognition for the quality of its IT support and customer care programs.
Harnessing the power of Taiwan dedicated servers, businesses can not only establish a stronger online presence abroad but also save shelving costs and time negotiating contracts. Riding on FET's Data Center and Varidata's blazing fast and stable nationwide covered backbone bandwidth network resources, your critical data will be directly connected to the international backbone network. FET also provides cloud computing solutions in the Infrastructure as a Service (IaaS) model, which provide computing power on demand.
Most of all, by using Varidata's global network we are capable of achieving cross-border direct connectivity and creating Intranet connections with our Hong Kong Dedicated Servers.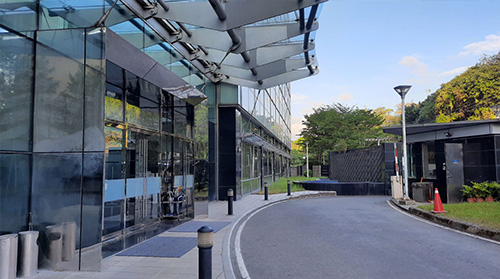 Tier3+ Standard
FET data center provides reliable dedicated and colocation service with over Tier3 standard infrastructure
Prime Location
The data center is located in the center of Taipei City, with access to multiple transport hubs within 30 minutes
Reliable Power Supply
N+1 redundant structure of Uninterruptible power supply(IPS), diesel power generator and power supply line
Connectivity
In addition to connecting to HKIX, JPIX and Equinix IX (PAIX) exchanges, it also connects to submarine cable such as FLAG and TWGATE
Technical Support
24-hour operation and maintenance team is on standby in FET data center
Certification
FET data center has obtained ISO27001, 27017, 27018, 20000 and the highest level of CSA STAR certification
City Power Supply
UPS
Diesel Power Generator
Electricity Equipment
Two Power Supply Lines, High and Low Power Distributions
N+1 High Capacity Protection (Uninterrupted for up to 15 minutes)
N+1, Double 60,000 Litres Fuel Tanker
All Configured in N+1 Redundancy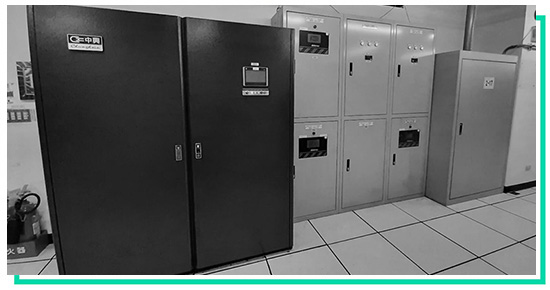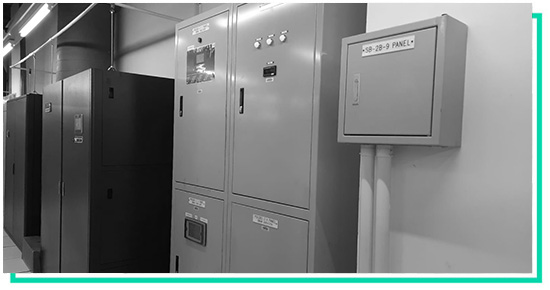 | | | | | |
| --- | --- | --- | --- | --- |
| Air Conditioning Design | | | | Max Headroom and Elevated Floor at 6m and 80cm respectively |
| Completely Sealed Design | | | | Cold Aisle Sealed Design for Optimal Temperature and Humidity |
| Data Center Monitoring | | | | Real Time Monitoring of Temperature and Humidity for Effective Energy Saving and Carbon Reduction |
| Water Usage | | | | 700 Litres Full Water Storage Capacity Sufficient for 5-Day Supply |
Fire Extinguishing System

Monitoring System

FM200 Gas Fire Extinguishing System

Smoke Detection Fire Alarm System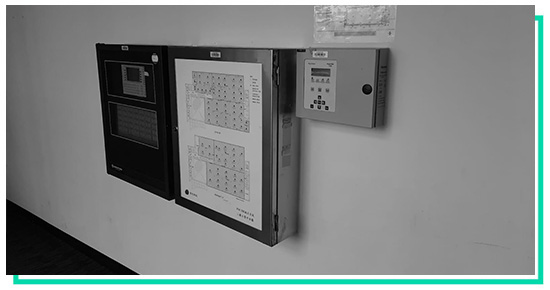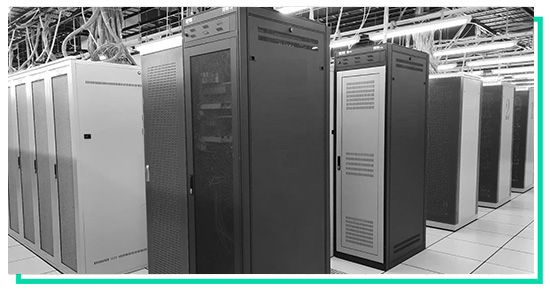 DATA CENTER CONSTRUCTION AND SERVICE
| | | | | |
| --- | --- | --- | --- | --- |
| Building Design | | | | Provide 100-year Flood Protection and Resistance to a Magnitude 6 on the Richter Scale |
| Service Support | | | | 24/7 IT Monitoring to supporting data center infrastructure |
| Certifications | | | | ISO 20000, ISO 27001 and OSA STAR |
| Environmental Control System | | | | Monitor Hazards such as UPS, Air Conditioning, Fire, Water Leakage, etc. |
Security Monitoring
Staff Access
Security Management
24/7 Local and Remote Monitoring
24/7 Staff Access Control
IDC Engineer and Technicians are Available 24/7