The America data center market is witnessing growth on account of the growing popularity of IoT, the emergence of 5G networks and the increasing demand for fast streaming of online entertainment content.
Abundant Connectivity
America is well connected to Europe and Asia-Pacific via multiple subsea cables with a staggering number of advanced data centers well over 2,000.
Seamless Energy Backup
Good coverage of energy sector is a vital attribute for data centers. To ensure uptime and minimize outages, Varidata's facilities have backup power source on site or nearby.
Hyperscale Facilities
US leads for hyperscale facilities, with Microsoft, Amazon, and Google operate half the world's 600 hyperscale data centers.
World's Number One Market
With a staggering number of data centers, cloud service providers and network fabrics, the United States boasts the world's largest data center market.
Technology Powerhouse
America is a technology powerhouse and a major base of operations for hundreds of global IT firms and supported fortune 100 companies in the financial, insurance and other sectors.
Data Protection Law
Although there's no principle data protection legislation in America, a jumble of laws enacted on both the federal and state levels serve strive to protect the data security.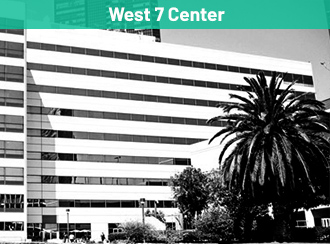 Lorem Ipsum is simply dummy text of the printing and typesetting industry. Lorem Ipsum has been the industry's standard dummy text ever since the 1500s, when an unknown printer took a galley of type and scrambled it to make a type specimen book. It has survived not only five centuries, but also the leap into electronic typesetting, remaining essentially unchanged. It was popularised in the 1960s with the release of Letraset sheets containing Lorem Ipsum passages, and more
[mpc_button block="true" font_color="#ffffff" font_size="15″ title="CPU" background_color="#002746″ border_css="border-width:1px;border-style:solid;border-radius:45px;" padding_divider="true" padding_css="padding-top:10px;padding-right:20px;padding-bottom:10px;padding-left:20px;"]
[mpc_button block="true" font_color="#ffffff" font_size="15″ title="CN2 SERVER" background_color="#002746″ border_css="border-width:1px;border-style:solid;border-radius:45px;" padding_divider="true" padding_css="padding-top:10px;padding-right:20px;padding-bottom:10px;padding-left:20px;"]
[mpc_button block="true" font_color="#ffffff" font_size="15″ title="HIGH BANDWIDTH" background_color="#002746″ border_css="border-width:1px;border-style:solid;border-radius:45px;" padding_divider="true" padding_css="padding-top:10px;padding-right:20px;padding-bottom:10px;padding-left:20px;"]
[mpc_button block="true" font_color="#ffffff" font_size="15″ title="ANTI-DDOS" background_color="#002746″ border_css="border-width:1px;border-style:solid;border-radius:45px;" padding_divider="true" padding_css="padding-top:10px;padding-right:20px;padding-bottom:10px;padding-left:20px;"]
[mpc_button block="true" font_color="#ffffff" font_size="15″ title="SEO" background_color="#002746″ border_css="border-width:1px;border-style:solid;border-radius:45px;" padding_divider="true" padding_css="padding-top:10px;padding-right:20px;padding-bottom:10px;padding-left:20px;"]