Hong Kong Data Center and Colocation
Leveraging on Hong Kong's unique location, submarine cable resources and information management policies, Varidata provides reliable dedicated server hosting, colocation, point-to-point connection and other data center services for global business.
Robust Telecom Infrastructure
The telecom-networks connecting to 17 submarine cable systems and the liberalised regime enable a vibrant market.
Reliable Power Supply
The power supply is highly stable, with reliability exceeding 99.99% that meets the Uptime Institute Tier Standard and TIA-942.
Prime Location
As a major financial, trading and logistics hub, it generates great demand for secure data center facilities and services.
Protection of Data Privacy
The Personal Data (Privacy) Ordinance provides the legislative framework for the protection of personal data.
Proximity to Mainland China
Hong Kong business is well-positioned to benefit from the growing demand for secure data center services in China.
ICT Talent
Hong Kong has a large pool of mobile, agile, skilled and multi-lingual ICT professionals.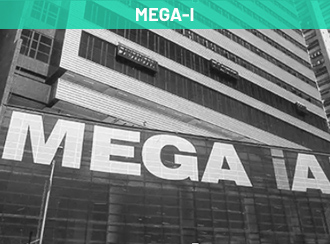 Lorem Ipsum is simply dummy text of the printing and typesetting industry. Lorem Ipsum has been the industry's standard dummy text ever since the 1500s, when an unknown printer took a galley of type and scrambled it to make a type specimen book. It has survived not only five centuries, but also the leap into electronic typesetting, remaining essentially unchanged. It was popularised in the 1960s with the release of Letraset sheets containing Lorem Ipsum passages, and more
[mpc_button block="true" font_color="#ffffff" font_size="15″ title="CPU" background_color="#002746″ border_css="border-width:1px;border-style:solid;border-radius:45px;" padding_divider="true" padding_css="padding-top:10px;padding-right:20px;padding-bottom:10px;padding-left:20px;"]
[mpc_button block="true" font_color="#ffffff" font_size="15″ title="CN2 SERVER" background_color="#002746″ border_css="border-width:1px;border-style:solid;border-radius:45px;" padding_divider="true" padding_css="padding-top:10px;padding-right:20px;padding-bottom:10px;padding-left:20px;"]
[mpc_button block="true" font_color="#ffffff" font_size="15″ title="HIGH BANDWIDTH" background_color="#002746″ border_css="border-width:1px;border-style:solid;border-radius:45px;" padding_divider="true" padding_css="padding-top:10px;padding-right:20px;padding-bottom:10px;padding-left:20px;"]
[mpc_button block="true" font_color="#ffffff" font_size="15″ title="ANTI-DDOS" background_color="#002746″ border_css="border-width:1px;border-style:solid;border-radius:45px;" padding_divider="true" padding_css="padding-top:10px;padding-right:20px;padding-bottom:10px;padding-left:20px;"]
[mpc_button block="true" font_color="#ffffff" font_size="15″ title="SEO" background_color="#002746″ border_css="border-width:1px;border-style:solid;border-radius:45px;" padding_divider="true" padding_css="padding-top:10px;padding-right:20px;padding-bottom:10px;padding-left:20px;"]